With­out the reg­u­lar mow­ing of the mead­ows, the semi arid grass­land risks to encroach all by favour­ing the devel­op­ment of groves. The final step would be ther­mophile oak wood­land, adapt­ed to the site conditions.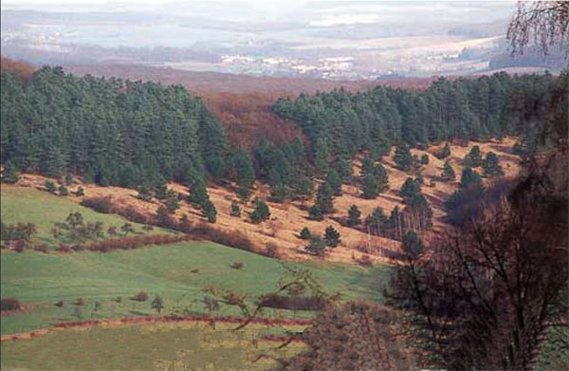 Black Pines and sloes would con­tribute to this encroachment
To suc­cess­ful­ly pre­vent the semi arid grass­lands from encroach­ment, the very pro­tec­tion will not be enough on a long time peri­od. Main­te­nance is also nec­es­sary: sloes with their elab­o­rat­ed root net­work and young Black Pines have to get elim­i­nat­ed on a reg­u­lar basis.
Uproot­ing on the Aarnescht